The anglers were met with a cool start and post frontal conditions to start the day and on Lake Ouachita or any clear water highland reservoir that can make for tough fishing.
Fish were in all 3 phases of the spawn. Some anglers reported catching fish off beds while others relied on a variety of shallow water techniques.
In the Junior Division, Grayson Redleaf and Christian Dawson took the win with 11.10 lbs and big bass 5.5 lbs. They caught most of their fish on a spinnerbait and a Carolina Rig with a Strike King Game Hawg.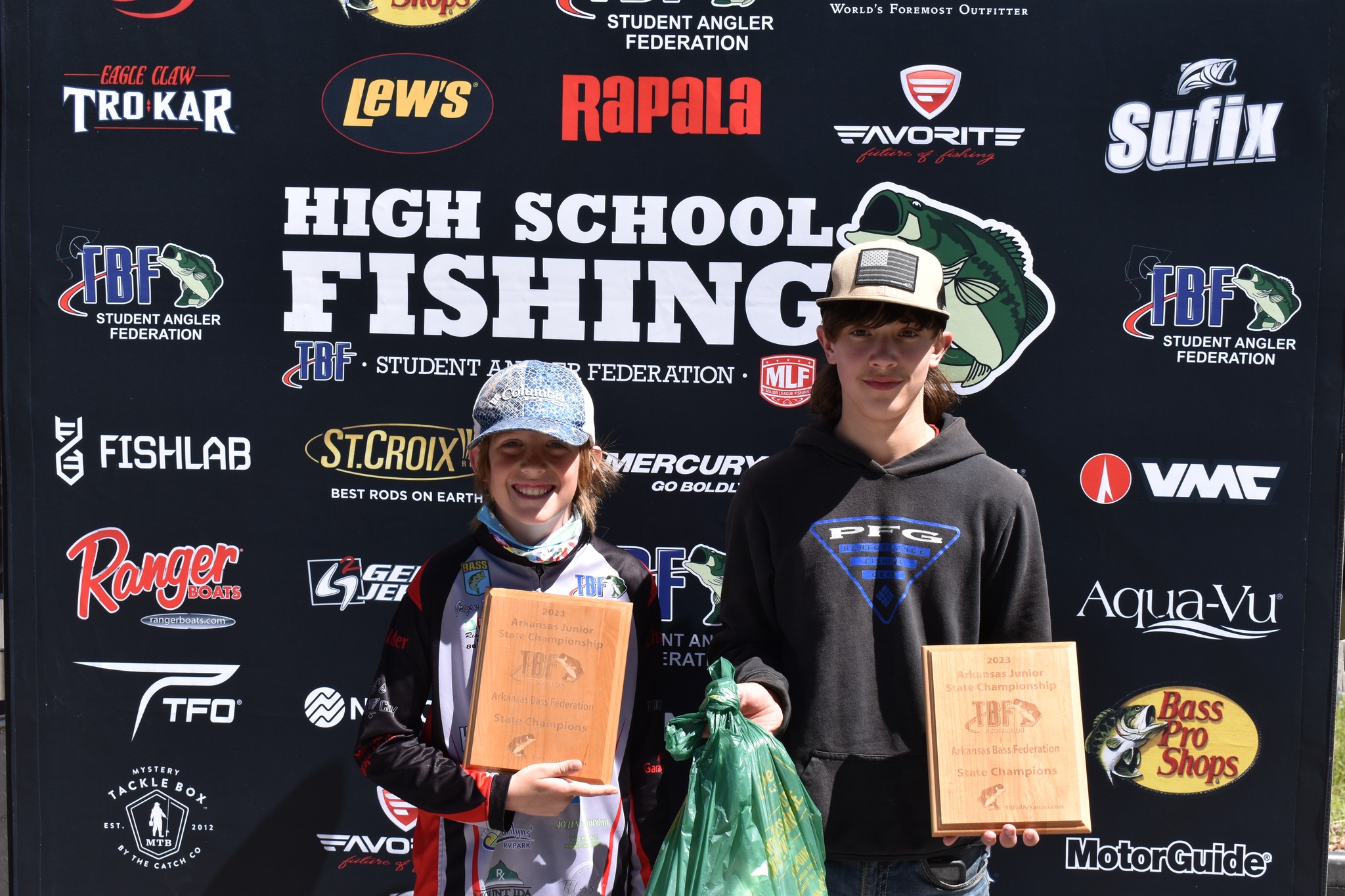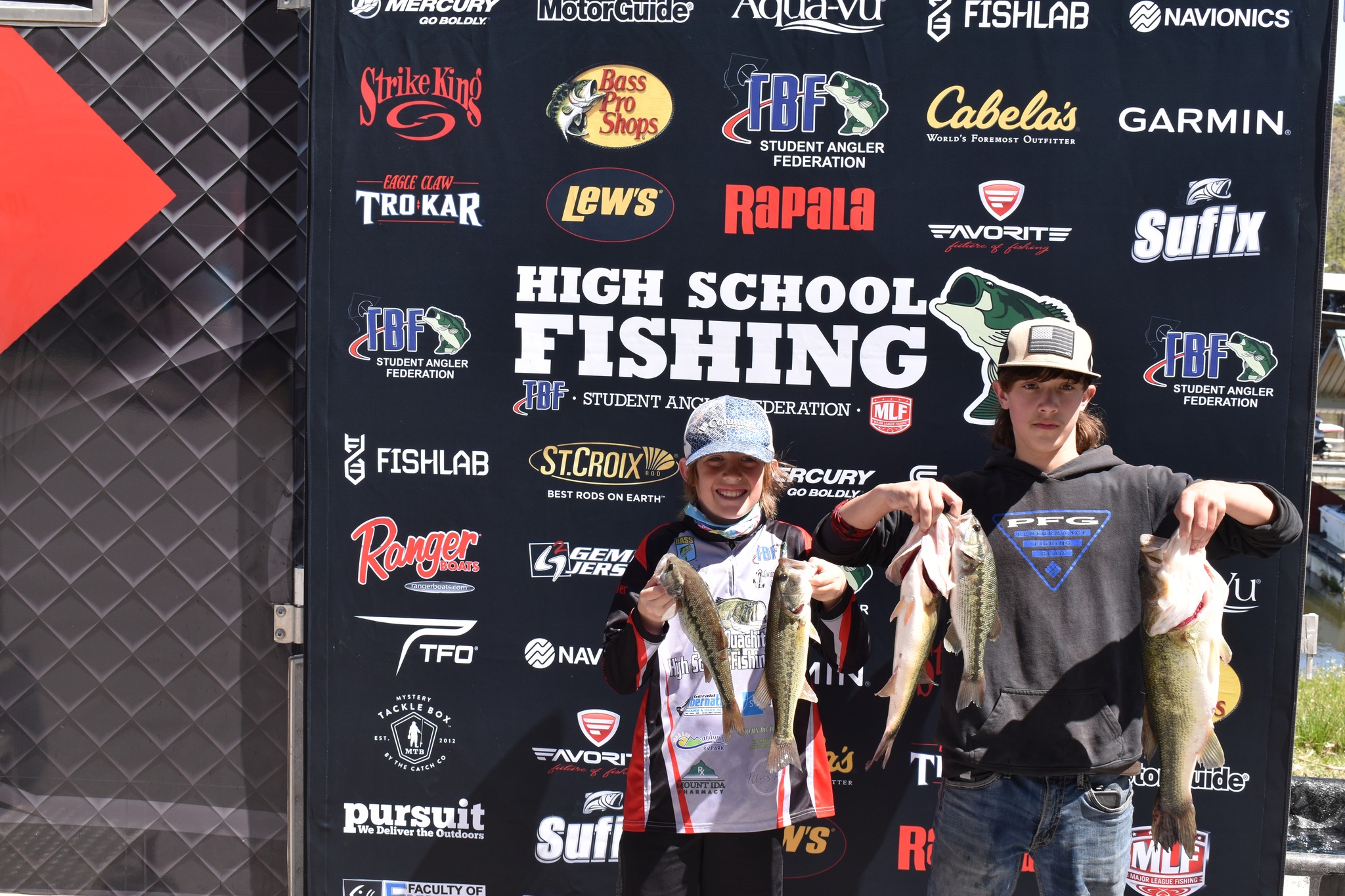 In the High School Division Ramsey Gilbert and Chandler Perkins relied heavily on a frog for their 14.14 lbs of Lake Ouachita bass.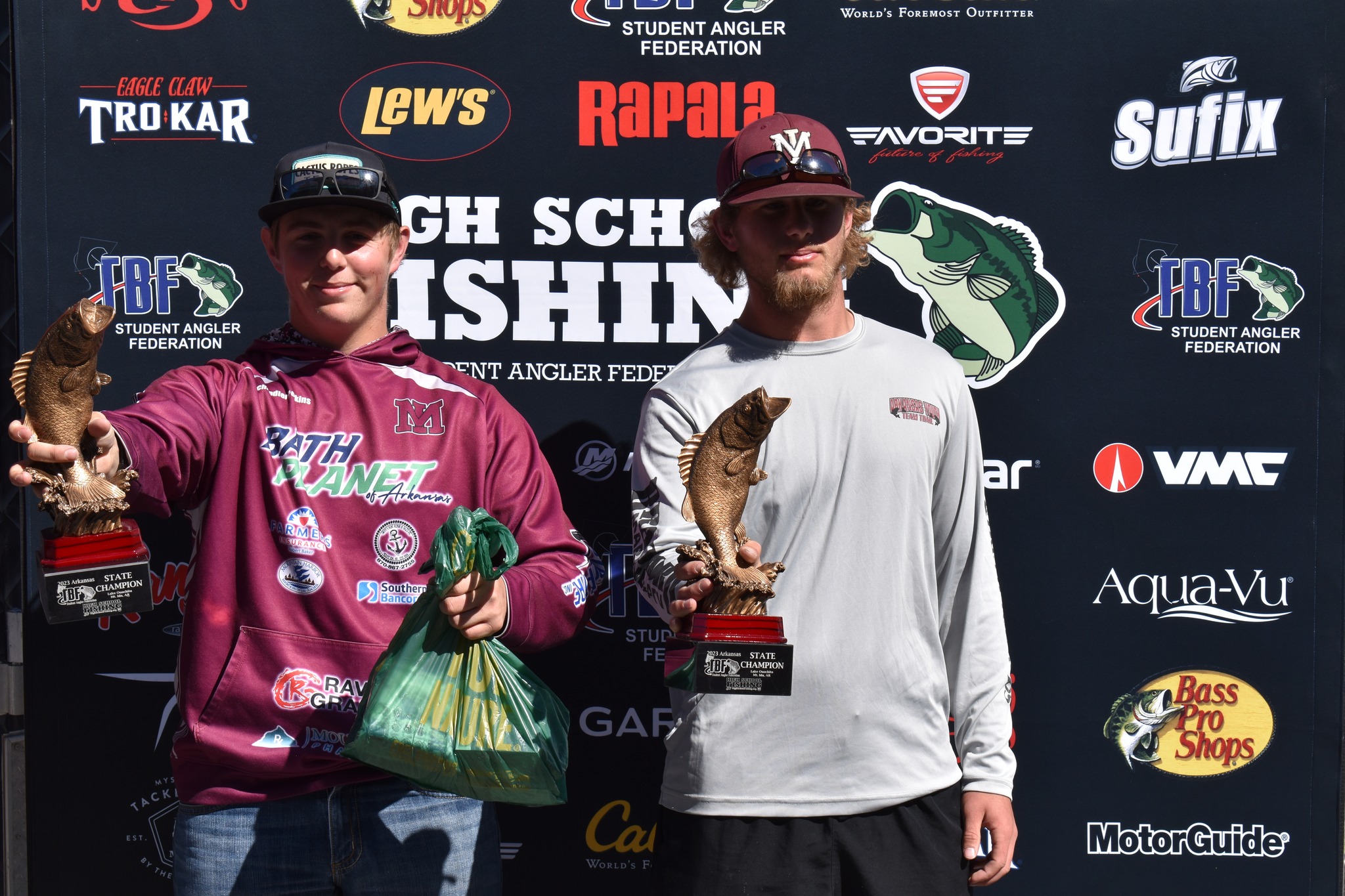 The winners punched their ticket to the TBF and SAF Nationals this summer. Others qualifying for nationals were in the Junior Division Hunter Denton and Zane Cobb for 2nd place in points with the TBF of Arkansas Youth Trail.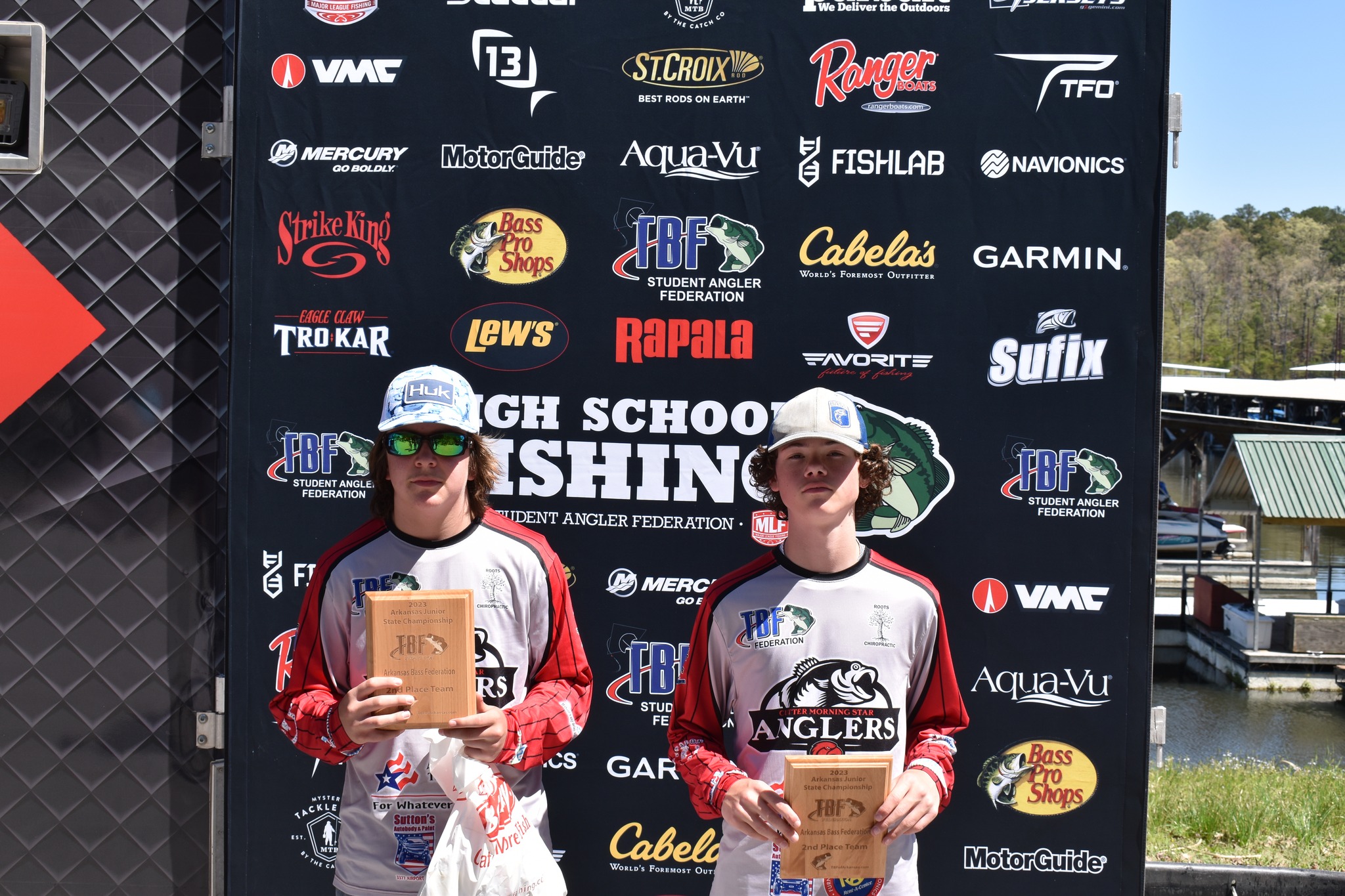 In the High School Division Colton Arnold and Hunter Gathwright along with Cole Martin and Josh Bowen. Both teams qualified by points from the TBF of Arkansas Youth Trail based on their 2nd and 3rd place finishes.